Worship at Trinity
Holy Eucharist Rite II
with music and choir

Sunday School and
Nursery Care


Noon
7 PM

2nd Wednesday
4th Tuesday

Trinity's 10 am Worship Service is televised on Branford Cable Access Channel 18 and AT&T Channel 99 each Sunday at 7 pm.
Welcome!
The people of Trinity Church welcome you.  We are a congregation that embraces all people, from all faith traditions or those who are new to a journey of discovery. We celebrate our diversity.  We are a church community worshiping and exploring the mystery of God, deepening our spirituality, and caring for each other.  We reach out to those in need in Branford, the region and in the world, practicing love for our neighbors. We welcome you.
On these pages you will find information about worship, descriptions of ministries, programs, and activities available to all at Trinity. You may also call the church office or email us to obtain further information that's helpful to newcomers.  A warm welcome to you!
An invitation.
For those who identify themselves as "spiritual but not religious," once you look around this website, you will see the many wonderful things that this congregation believes in, hopes for, and accomplishes. But words and images on a website cannot tell you what it feels like here or what you might experience. Only coming through the red doors and spending some time with us will do that and so we invite you. We invite you so that we may be a blessing to you. And we know that in so doing, we will also be blessed. We do not promise easy answers. Instead we commit to being joyful companions on the journey.
Through The Red Doors
A bit of history… The congregation now known as Trinity Church was founded in the 1700s. Our iconic white church on the town Green was built in 1852, in English Gothic style.  Trinity's bell, weighing 2,500 pounds, was cast in 1869 and also served as Branford's first fire alarm until 1925. The sanctuary is beautifully embellished with striking stained glass windows, three of which are from the Tiffany studio. In 1916, the Parish Hall was erected and served as a hospital for the Town of Branford during the Spanish flu epidemic of 1918.
More ...
Through the Years
Trinity's purpose remains steadfast. We are members of the Body of Christ, worshiping together in an inspiring setting, with meaningful liturgy and uplifting music, all informed by our passion for a transformed world of justice and peace. From the Branford Food Pantry to the mountains of Haiti, Trinity Church is committed to loving our neighbors.

Sermons
Read Rev. Sharon's sermons and Recommended Readings. More...
Upcoming Events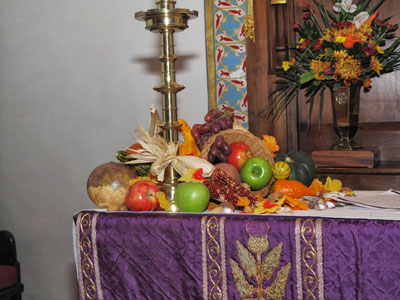 Saturday, October 1, 8, 15 and 22
9:00 AM
Episcopal 101, Guild Room
What does it mean to be Episcopalian? · What do Episcopalians believe? · How is the Episcopal Church organized? · Does the Episcopal Church use creeds? Do I have to believe everything they say? This is the first of  four one-hour sessions, where Rev. Sharon covers a host of topics for inquiring minds who would like to know more about the Episcopal Church. These sessions are particularly helpful to newcomers, but are also a good refresher course for anyone wanting to hone their church knowledge.

Sunday, October 2
Noon-4:00 PM 
Blessing of the Animals
Rev. Sharon leads prayer on the Green at this annual event.  Clergy from several churches will be present to bless many animals presented by their human parents.  St. Frances of Assisi day is actually October 4.

Monday, October 3
10:00 AM
Funeral service for Oda Zemina, wife of Frank Zemina, longtime parishioners at Trinity.  Interment at Center Cemetery, followed by a reception in the Parish Hall.
4:00 PM
Trinity serves dinner at Columbus House in New Haven Each month, your donations of Dinty Moore beef stew, noodles, and canned green vegetables help to feed over 80 people. Volunteers take a turn baking cake for dessert, or providing salad ingredients, or serving in the kitchen.
Wednesday, October 12, 19 and 26 (thru November 16
7:00 PM
Bible Study: Continuation of A Slow Walk Through Genesis, Guild Room
The Book of Genesis is the foundation for all of scripture. One cannot truly grasp the story that flows through the Bible without a good working knowledge of the first book. It is rich in story and characters, faith and failings. We will take our time and dive down into all of its wonders. Please register your interest to participate, with the office.
Saturday, October 15
8:00 AM to Noon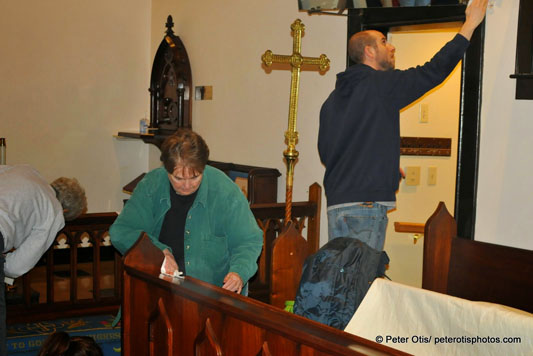 Stewardship of Our Buildings Day a/k/a Work Day 
Chair of Buildings & Grounds Andy Campbellhas a to-do list that everyone can help with.  Everything from minor repairs to extra sprucing up of the church and well-used spaces, and fall cleanup outside.  Bring your own gloves, have a bite of breakfast, and apply some elbow grease to make Trinity shine!  Thank you.

Sunday, October 16
9:45 AM 
Church School for Middle School Youth, Guild Room
4:00-6:00 PM  
Youth Group – food, fun and fellowship.

Tuesday, October 18
7:00 PM
Honest Conversations with Muslim Neighbors, Zion Episcopal Church, North Branford
What do Muslims believe and how do they live their faith?  How do local, national and worldwide events affect what it means to be Muslim in America?  Hear a panel of articulate, vibrant CT Muslims share their stories and respond to your questions.  Come to increase our mutual understanding, to build and strengthen our interfaith community.  RSVP zion_office@att.net or 203-488-7395 or interfaith@ccfiu.org or 860-556-9556.

Saturday, October 22
11:00 AM  
Memorial Service for Jane Everson, at Trinity
5:00 PM 
Gail Collins and James Carey will be joined in holy matrimony at Trinity Church. 

Sunday, October 23
9:00 AM
Come And Be Fed, Parish Hall
Principals of TIANS, John and Cathy Seibyl, Peter Schuller and Rev. Sharon, and Jen Zehler, Director of Children's Spirituality Center, will update on the development progress of the Institute, and the conference they presented at in London, England, this summer.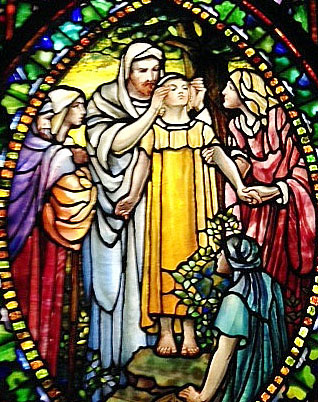 Tuesday, October 25
7:00 PM 
Compline/Healing Service, in the Guild Room, behind the Church
This is a an intimate, peaceful and meditative little service, without Eucharist, where prayers for world peace and healing are included. Over the summer months we have also added contemplative music and, most recently, Bill Bray has gifted us with his guitar, voice, and original compositions.  Please come and join us. Come and pray for peace within this broken world we live in, and come if you are in need of prayer or have loved ones in need of prayer.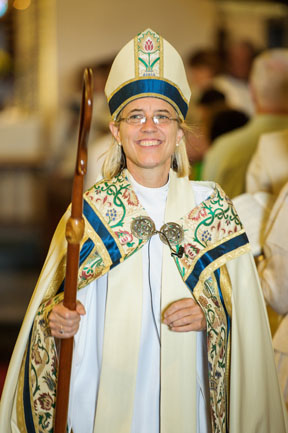 Sunday, October 30
Bishop Laura Ahrens will be among us for worship, baptisms, confirmation and being received into the Episcopal Church.  She would enjoy to mingle with parishioners following each service at coffee-hours in the Parish Hall.  Following that, she will meet with the Vestry to share lunch and hear about our Conversations and process as we look to the future.   
---
Our News
Enjoy our monthly newsletter, Messenger, full of news, stories, photos and ideas.