Worship at Trinity
Holy Eucharist Rite II
with music and choir

Sunday School and
Nursery Care


Noon
7 PM

2nd Wednesday
4th Tuesday

Trinity's 10 am Worship Service is televised on Branford Cable Access Channel 18 and AT&T Channel 99 each Sunday at 7 pm.
Welcome!
The people of Trinity Church welcome you.  We are a congregation that embraces all people, from all faith traditions or those who are new to a journey of discovery. We celebrate our diversity.  We are a church community worshiping and exploring the mystery of God, deepening our spirituality, and caring for each other.  We reach out to those in need in Branford, the region and in the world, practicing love for our neighbors. We welcome you.
On these pages you will find information about worship, descriptions of ministries, programs, and activities available to all at Trinity. You may also call the church office or email us to obtain further information that's helpful to newcomers.  A warm welcome to you!
An invitation.
For those who identify themselves as "spiritual but not religious," once you look around this website, you will see the many wonderful things that this congregation believes in, hopes for, and accomplishes. But words and images on a website cannot tell you what it feels like here or what you might experience. Only coming through the red doors and spending some time with us will do that and so we invite you. We invite you so that we may be a blessing to you. And we know that in so doing, we will also be blessed. We do not promise easy answers. Instead we commit to being joyful companions on the journey.
Through The Red Doors
A bit of history… The congregation now known as Trinity Church was founded in the 1700s. Our iconic white church on the town Green was built in 1852, in English Gothic style.  Trinity's bell, weighing 2,500 pounds, was cast in 1869 and also served as Branford's first fire alarm until 1925. The sanctuary is beautifully embellished with striking stained glass windows, three of which are from the Tiffany studio. In 1916, the Parish Hall was erected and served as a hospital for the Town of Branford during the Spanish flu epidemic of 1918.
More ...
Through the Years
Trinity's purpose remains steadfast. We are members of the Body of Christ, worshiping together in an inspiring setting, with meaningful liturgy and uplifting music, all informed by our passion for a transformed world of justice and peace. From the Branford Food Pantry to the mountains of Haiti, Trinity Church is committed to loving our neighbors.

Sermons
Read Rev. Sharon's sermons and Recommended Readings. More...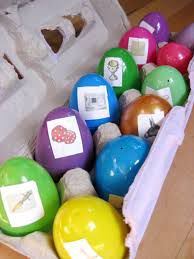 Upcoming Events
Saturday, April 2
Snuggly Stories, 4:30 PM
Families and their little ones are invited to come along with Benjamin to a pajama party. The evening will begin with a Resurrection Egg treasure hunt in the Sanctuary, followed by the beautifully illustrated story Benjamin's Box, a fictional narrative of a young boy who lived in Jerusalem during the time of Jesus. Each item Benjamin finds corresponds to one of the eggs. A potluck supper will follow. Trinity will provide the chicken fingers and beverages.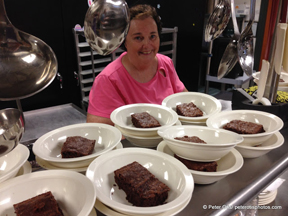 Monday, April 4
4:00 PM Trinity serves dinner at Columbus House in New Haven
Each month, your donations of Dinty Moore beef stew, noodles, and canned green vegetables help to feed over 80 people. Volunteers take a turn baking cake for dessert, or providing salad ingredients, or serving in the kitchen.

Tuesday, April 5
7:00 PM Trinity Book Group
All The Light We Cannot See, by Anthony Doerr. This beautiful, stunningly ambitious novel about a blind French girl and a German boy whose paths collide in occupied France as both try to survive the devastation of World War II, wasthe winner of the 2015 Pulitzer Prize for Fiction.
Friday, April 8  
3:00 PM - Trinity's Closet Setup
Volunteers needed to sort through the donations and lay everything out on thetables. 

Donations accepted through the evening,such as:   
Household cleaning supplies, such as laundry detergent, dish washing soap, Fantastic, Windex, etc.
Personal items, such as toothpaste, shampoo, deodorant.

Paper goods, such as toilet paper, Kleenex, paper towels

New pillows (watch for those white sales!)

New or gently-used blankets, sheets, towels

New or gently-used spring/summer clothing.
Saturday, April 9
8:00 AM, Trinity's Closet 
Guests arrive and receive hospitality from Trinity volunteers, while other volunteers assist with the shopping. Just come and be a warm and helpful presence.
Sunday, April 10th
Sunday @9: Come and be Fed (Parish Hall)
The Trinity Institute for Applied Neuroscience and Spirituality has been making progress and has a website that is now active. Come hear about the three inter-related centers: The Center for Children's Spirituality, The Center for Restorative Practices, and The Center for Integrative Research. Each center will have its own focus and area of specialization while being integrated into the mission of the Institute, the pursuit of human wholeness. Ask questions of its panel of directors, Dr. John Seibyl, Peter Schuller and Jen Zehler.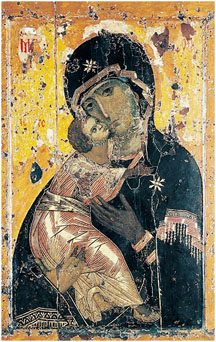 Wednesday, April 13
Noon, Healing Service
If you, a loved one or friend is in need of healing, or if you want to offer up healing prayers for our broken world, please join us in this meditative service.  Prayer, laying on of hands, anointing with oil, and the Eucharist will all be available.  You may participate in as many of these offerings as you feel comfortable.  We invite you to attend and bring guests or friends.
Saturday, April 23
8:00 AM – Branford River and Town Cleanup Day
To mark Earth Day (April 22) Branford has organized a cleanup day.  Trinity, Branford Garden Club, and others, are cleaning up the Green.  No better way to start than enjoying a pancake breakfast, courtesy of our Kitchen Crew Chiefs, Mitch Rucinski and Peter Hayes, before we remove debris and make the Green safe and welcoming.  Every Branford organization that comes to help with cleanup is invited to breakfast.
Sunday, April 24
Sunday @9: Come and be Fed (Parish Hall)
TED Talk Video, Shonda Rhimes: My Year of Saying Yes To Everything.
Wednesday, April 27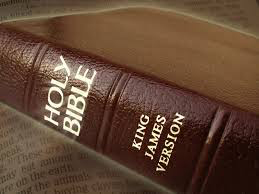 7:00 PM A Slow Walk Through Genesis, Guild Room
The Book of Genesis is the foundation for all of scripture. One cannot truly grasp the story that flows through the Bible without a good working knowledge of the first book. It is rich in story and characters, faith and failings. We will take our time and dive down into all of its wonders. Please let the office know if you will be participating.
Saturday, April 30
9:00 AM End of Life Workshop, Part 1
Planning ahead - for the end of life. One of the greatest gifts you can give to your family is to make your own decisions and plans about the end of your life. There are a number of important things to consider; estate planning, continuing care, who should make decisions if you cannot, what kind of a funeral you would like. This workshop, presented by the Legacy Society, will help you get started. Please let the office know if you will be participating.
... and save these May dates!
Wednesday, May 4
Walk Through Genesis, Session 2, 7:00 PM, Guild Room
Friday, May 6 & Saturday May 7
TREC-CT South Central Region Convocation
Have a voice in the Episcopal Church in CT. Location, exact times, more details to come.
Saturday, May 7
End of Life Workshop, Part 2
---
---
Our News
Enjoy our monthly newsletter, Messenger, full of news, stories, photos and ideas.