Worship at Trinity
Holy Eucharist Rite II
with music and choir

Sunday School and
Nursery Care


Compline/Healing Prayer Service

4th Tuesday

10:00 AM

Holy Eucharist with Music

Trinity's 10 am Worship Service is televised on Branford Cable Access Channel 18 and AT&T Channel 99 each Sunday at 7 pm.
Welcome!
The people of Trinity Church welcome you.  We are a congregation that embraces all people, from all faith traditions or those who are new to a journey of discovery. We celebrate our diversity.  We are a church community worshiping and exploring the mystery of God, deepening our spirituality, and caring for each other.  We reach out to those in need in Branford, the region and in the world, practicing love for our neighbors. We welcome you.
On these pages you will find information about worship, descriptions of ministries, programs, and activities available to all at Trinity. You may also call the church office or email us to obtain further information that's helpful to newcomers.  A warm welcome to you!
An invitation.
For those who identify themselves as "spiritual but not religious," once you look around this website, you will see the many wonderful things that this congregation believes in, hopes for, and accomplishes. But words and images on a website cannot tell you what it feels like here or what you might experience. Only coming through the red doors and spending some time with us will do that and so we invite you. We invite you so that we may be a blessing to you. And we know that in so doing, we will also be blessed. We do not promise easy answers. Instead we commit to being joyful companions on the journey.
Through The Red Doors
A bit of history… The congregation now known as Trinity Church was founded in the 1700s. Our iconic white church on the town Green was built in 1852, in English Gothic style.  Trinity's bell, weighing 2,500 pounds, was cast in 1869 and also served as Branford's first fire alarm until 1925. The sanctuary is beautifully embellished with striking stained glass windows, three of which are from the Tiffany studio. In 1916, the Parish Hall was erected and served as a hospital for the Town of Branford during the Spanish flu epidemic of 1918.
More ...
Through the Years
Trinity's purpose remains steadfast. We are members of the Body of Christ, worshiping together in an inspiring setting, with meaningful liturgy and uplifting music, all informed by our passion for a transformed world of justice and peace. From the Branford Food Pantry to the mountains of Haiti, Trinity Church is committed to loving our neighbors.

Sermons
Read Rev. Sharon's sermons and Recommended Readings. More...
Upcoming Events
Sunday, February 5   Scout Sunday
9:00 AM First Sunday Breakfast
Come and be fed!  Fellowship and good food, what could be better? Chicken & Waffles, with a kiwi garnish, and warm maple syrup.  Also juice (V-8 and Orange), and coffee or tea. $3.50 adult, $2.00 children, $10 max per family. 
Monday, February 6
4:00 PM Columbus House Ministry    
 Each month, your donations of Dinty Moore beef stew, noodles, and canned green vegetables help to feed over 80 people. Volunteers take a turn baking cake for dessert, or providing salad ingredients, or serving in the kitchen. This is your chance to let team leader Bobbe Otis know how you can help.
Tuesday, February 8
7:00 PM   Trinity Book Group 
The Muralist, by B.A. Shapiro.  When Alizée Benoit, a young American painter working for the Works Progress Administration (WPA), vanishes in New York City in 1940, no one knows what happened to her. And, some seventy years later, her great-niece uncovers enigmatic paintings hidden behind works by now famous abstract expressionist artists. Do they hold answers to the questions surrounding her missing aunt? The Muralist plunges readers into the divisiveness of prewar politics, and the largely forgotten plight of European refugees refused entrance to the United States.  Shapiro has created two unforgettable women, artists both, who compel us to ask: What happens when luminous talent collides with unstoppable historical forces? Does great art have the power to change the world?

Saturday, February 11
9:00 AM- 3:00 PM  - Godly Play training onsite at Trinity.  
Explore the Educational Philosophy and Theology of Godly Play; the Spirituality of Children. If interested be sure to contact the office.
Tuesday, February 14 
7:00 PM Compline/Healing Service at Zion Episcopal Church, North Branford
Members of Trinity and Zion pray together for peace and healing.
Sunday, February 19
9:00 AM – Come and Be Fed.  The Lower Level Renovation Feasibility Committee Chair Bob Barnett, and architect Tony Terry, will present their work and answer questions.
3:00 - 5:00 PM Newcomer event at the Rectory.  Newcomers are invited by Rev. Sharon to visit the rectory and learn a little more about Trinity, as well as meet other members.   RSVP to the office requested.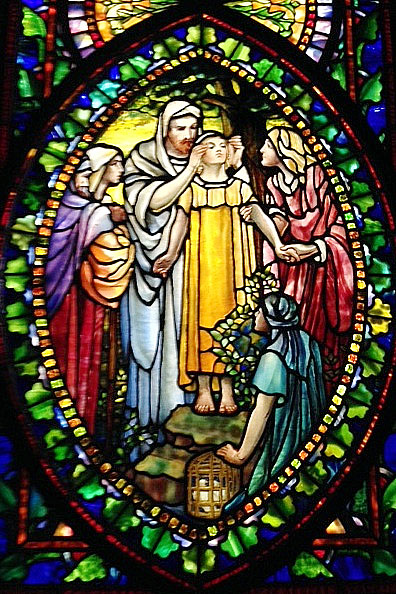 Thursday, February 23
7:00 PM Compline/Healing Prayer
If you, a loved one or friend is in need of healing, or if you want to offer up healing prayers for our broken world, please join us.  This is a quiet time to pray for healing, peace, and non-violence.  Join with others to pray together for people listed on the weekly community prayer list.  Please invite family, friends, and neighbors.
Saturday, February 25
Come one, come all, for fellowship and fun! Appetizers in the Guild Room at 5:30 PM and dinner at 6:00 PM in the Parish Hall. Menu: bourbon chicken, vegetarian dirty rice, dirty rice with andouille sausage, tri-color vegetables, punch, and King cake. Bring your own mask or decorate one at dinner! More details to follow.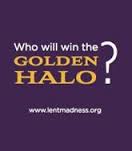 Sunday, February 26
9:00 AM in the Guild Room, the initial and only meeting for Lent Madness 2017! 
Lent Madness, inspired by college basketball tournaments, pits 32 saints against each other in a bracket, as each saint seeks to win the coveted Golden Halo.  Throughout Lent, fans vote for their favorite saints at www.LentMadness.org.  You may also follow Lent Madness on Facebook and Twitter to stay up-to-date! 

At the meeting we will have the 2017 Saintly Scorecards available for purchase ($2.50) so you may follow the saints progress.  The Scorecard features the biographies of all 32 saints in contention for the Golden Halo and also includes a handy glossary and fold-out bracket so you can keep track of the winners.  A Pocket Lent Card with fun facts and details about previous winners and runners-up is also included.  Quite the deal!  Please join us as we make our way through the brackets.  All future correspondence will be by email.

If you would like more info or cannot make the meeting but would like a Scorecard, please contact the office.  It's great fun and we hope you join us!
---
Our News
Enjoy our monthly newsletter, Messenger, full of news, stories, photos and ideas.