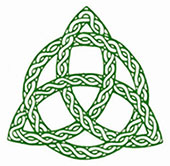 Upcoming Events



Annual Events || Parish Life | PayPal

Upcoming Events
Tuesday, September 5
7:00 PM  Trinity Book Group, at Common Grounds coffee shop (across Main Street from Trinity). During the first meeting, we will pick books for the upcoming year, so please bring a selection or two, and be prepared to describe the book to the group so we can make a choice.
Thursday, September 7, 14, 21, 28
7:00 PM  Choir Rehearsal, Parish Hall.  Interested in joining?  Contact Ron Baldwin.
Sunday, September 10
The Choir returns to Worship, to stir our hearts and spirits! 
Wisdom Generation Celebration at both services, and at Coffee Hour after the 10 o'clock service.
9:30 Church school registration breakfast, Undercroft, Pre-school, K & pre-K, elementary, and middle school youth and families are invited to come meet the teachers, see our rooms, and enjoy fellowship with other families.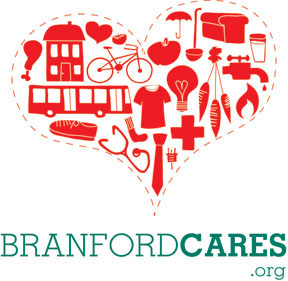 Wednesday, September 13
11:00 AM – 4:00 PM, Parish Hall  Branford Cares Connects
Connecting People To Information and Services in Branford is the purpose of Branford Cares Connects.  Finding help when life throws out a challenge can be overwhelming; it's difficult to know where to start.  Branford has resources and experts in many disciplines, distributed throughout the town, making access difficult for some people.  The second Wednesday of each month representatives from about two dozen non-profits will assemble in one place—-Trinity's Parish Hall--to provide service information, and guidance on navigating the system.  In short, simplify and speed up the information gathering process to get the help needed. Trinity volunteers will be most welcome!  Contact Ann or Sharon if you can help.
Tuesday, September 26
 7:00 PM, Compline/Healing, Guild Room   Prayers for healing, peace, and non-violence.
Open to the whole community.
Friday, September 29
Family Child Care Business Series, 7:00 PM, Parish Hall
This is the deadline to apply to participate in a 10-week business program being made available to people who want to become, or are already providing, Family Child Care.   Branford Early Childhood Collaborative and All our Kin* are pleased to announce a new partnership in Branford. The program is provided at no cost to participants and will be held at Trinity Church, Parish Hall, beginning October 3rd. You do not have to be a Branford resident to access this training. There is limited space available, applications as early as possible are encouraged.  Learn the tools and knowledge you need to successfully manage your family child care business, like:  Child care contracts and policies,  How to set prices,  Marketing,  Accounting systems, Budgeting,  How to plan for taxes, and more. Detailed flyer attached here.
* All Our Kin trains, supports, and sustains community child care providers to ensure that children and families have the foundations they need to succeed in school and life.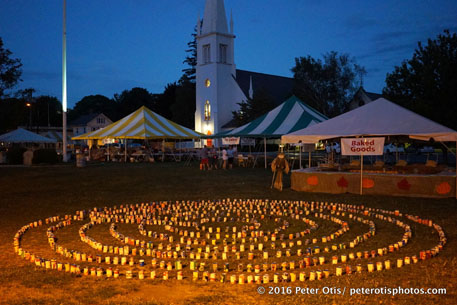 4:00 PM   The 110th Fair Set Up.  All hands on deck!  The more people who come, the quicker our task is completed.  With adult guidance, the children do a fantastic job of moving the canned food out of the church onto the Green, where an engineering marvel will occur and a labyrinth will appear! 

Everyone else is needed to move tag sale items from the undercroft to the Green, setup venues, hang signs, organize displays, and prepare for an early start in the morning.  Food and water will fuel all workers! 

Meanwhile, back in the Guild Room, willing hands help prepare Silent Auction baskets and individual items for an irresistible presentation.  Another labor of love, more fun, and it's amazing! Come help!
Saturday, September 30
The 110th Annual Trinity Church Fair, with the Friends of the Library Book Sale, on the Green

Schedule for the day, subject to a little refining:
| | |
| --- | --- |
| 7:30 – 10:30 AM | Traditional blueberry pancakes breakfast |
| 8:00 AM | Tag Sale line, Jewelry, Needlecrafts, Baked Goods/Farmer's Market |
| 9 AM – 5:00 PM |  50/50 raffle |
| 10 AM–4:00PM |  Sensational Silent Auction, Kid's Korner, and Apple Crisp with whipped  cream |
| 11 -  4:00 PM |  Music and entertainment by DJ Anthony |
| 11 - 2:30 PM | Lunch. On the grill: traditional hot dogs and burgers with cheese and/or chili, and Portobello mushrooms,  and sausage/pepper & onion grinders, chips, water, etc, and, apple crisp for dessert! |
| 4:00 – 6:00 PM | Supper – Outstanding Clam Chowder & garlic toast; Sausage/pepper & onion grinders, chips, water, etc, and apple crisp for dessert! |
If you couldn't help during the Fair, but can come "fresh" to do cleanup, that would be fabulous.  Thanks!  


Administrative & Standing Meetings

Monday, September 5
 Office closed

Tuesday, September 12

10:00 AM Architects/Fundraiser Consultant Meeting, Guild Room
7:00 PM Council of Ministries, Guild Room

Tuesday, September 19

7:00 PM Vestry, Guild Room

Thursday, September 21

4:00 PM Lay Eucharistic Visitors Meeting, Guild Room

Sunday, September 24

11:30 AM  Outreach Ministry, Guild Room
First Week of October
Sunday, October 1
9:45 AM Church School (Youth), Guild Room
1:00 – 4:00 PM Blessing of the Animals on the Green
All community clergy are invited to bless animals.  There will be a brief ceremony and prayer led by Rev. Sharon.
Monday, October 2
4:00 PM Trinity Serves Dinner at Columbus House
Each month, your donations of Dinty Moore beef stew, noodles, and canned green vegetables help to feed over 80 people. Volunteers take a turn baking cake for dessert, or providing salad ingredients, or serving in the kitchen. This is your chance to let team leader Bobbe Otis know how you can help.
Wednesday, October 4              
7:00 PM, Family Child Care Business Series, Parish Hall
---